Guild Wars: RPG Maker
This is a free fan made project. It is no way associated officially with ArenaNet. Please support the official releases.
A fan project that asks the question, "what if Guild Wars was a 2D single player rpg?"
Discussion and game updates are in discord channel. Be sure to always check discord or here for a new build before playing!
Discord: https://discord.gg/vTcQDMN
Trailer:
Demo Launch Info Video:
©2005–2019 ArenaNet, LLC. All rights reserved. Guild Wars, Guild Wars 2, Heart of Thorns, Guild Wars 2: Path of Fire, ArenaNet, NCSOFT, the Interlocking NC Logo, and all associated logos and designs are trademarks or registered trademarks of NCSOFT Corporation. All other trademarks are the property of their respective owners.

Comments
Log in with itch.io to leave a comment.
As Usual Gameplay from Z9ZGAMES Channel!!
With All Thanks to the Creator of the Game!!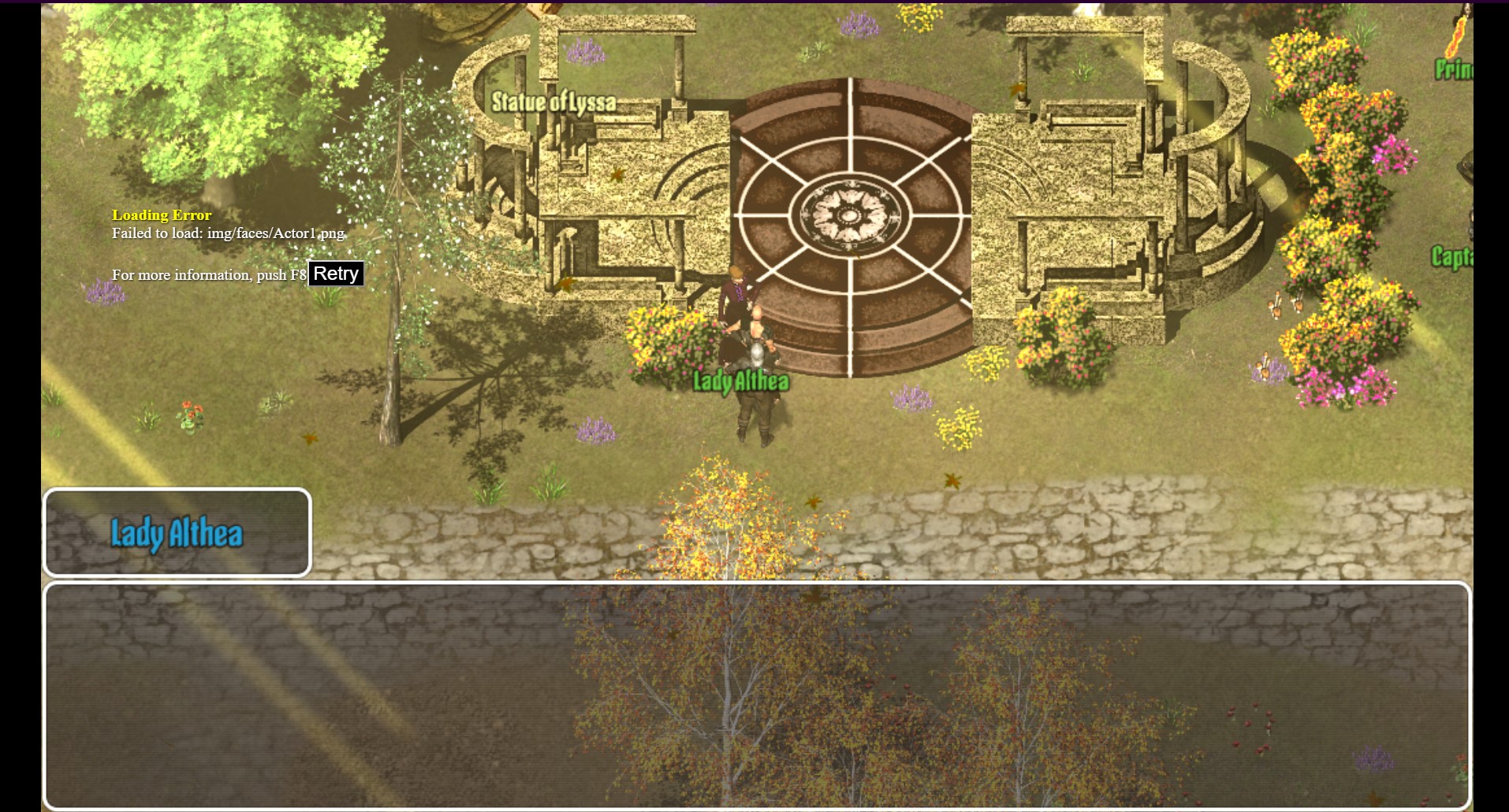 I would like to report a bug that I encountered, when I tried to talk with Lady Althea this error appears.
Ah. This is what I was afraid of. Me mass deleting files to reduce file size trying to upload here. There are still some references to missing files in the build. Thanks. Will fix.
No shame in using a different platform (Google drive, Dropbox) to host the file, it'd also make it not take 10 minutes to download 1MB. But I'm not sure if it's allowed by itchi